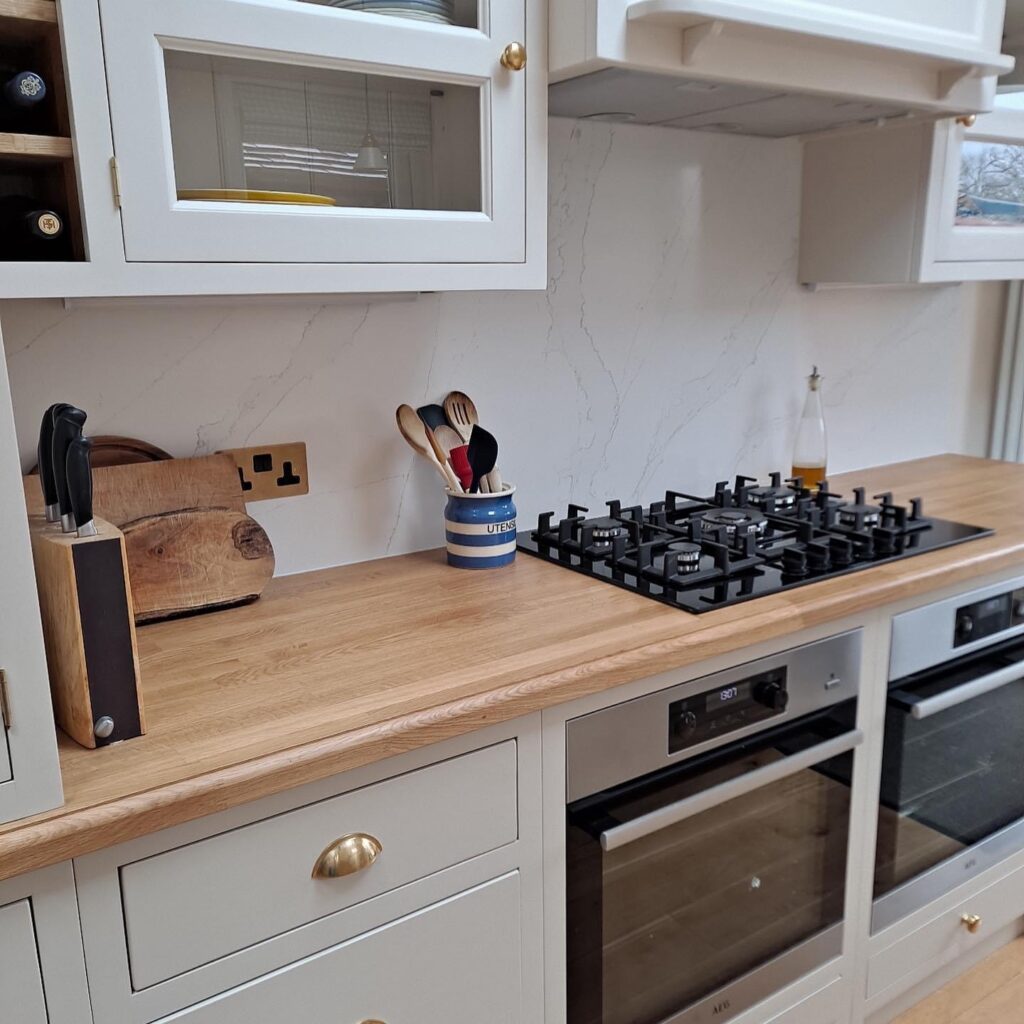 Splashback
---
We created this gorgeous splash back for our customer from a offcut of Silestone Eternal Gold.
This adds a gorgeous feature to the wall to create a seamless finish to the existing worktops.
BAR AREA
---
Gorgeous little bar area completed for our customer to match their existing worktops.
Great for any occasion.